PRACTICAL INFORMATION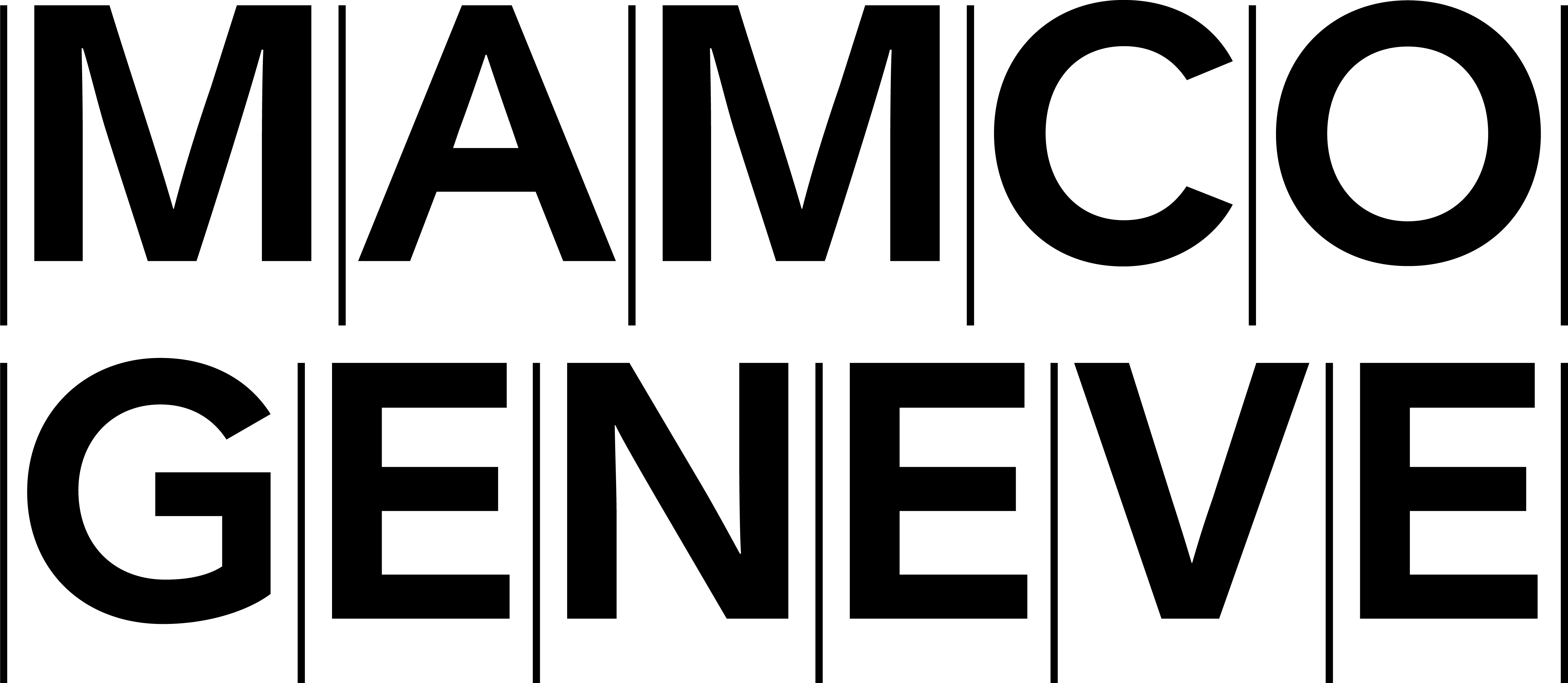 Museum of modern and contemporary art, Geneva
10, rue des Vieux-Grenadiers
1205 Genève
www.mamco.ch info@mamco.ch +41 22 320 61 22 The museum is located in the Plainpalais area, rue des Vieux-Grenadiers 10. By car : Plaine de Plainpalais Parking. By tramway : lines 12, 13, 14, 15 and 17, Rond-Point de Plainpalais station or Place du cirque station. By bus : line 1, École de médecine station.
Open hours
Tuesday from 12:00 to 18:00
Wednesday from 12:00 to 18:00
Thursday from 12:00 to 18:00
Friday from 12:00 to 18:00
Saturday from 11:00 to 18:00
Sunday from 11:00 to 18:00
Entree prices
| | |
| --- | --- |
| 0 CHF | Normal |
| 0 CHF | Offert (le 1er mercredi soir du mois de 18h à 21h, le 1er dimanche du mois ainsi que lors des événements et activités que ce soit pour les adultes ou les enfants) |
| 0 CHF | Réduit (apprentis, enseignants, artistes, retraités, abonnés annuels unireso ; généralisés pendant les périodes de montage) |
| 0 CHF | Gratuit (membres de l'Amamco, jeunes jusqu'à 18 ans, groupes scolaires, étudiants, journalistes, critiques d'art, responsables d'institutions artistiques, chômeurs, bénéficiaires d'une rente AI) |
| 0 CHF | Groupes (par personne, à partir de 10 personnes) |
DESCRIPTION
Museum of modern and contemporary art, Geneva
Genève
Located in the heart of Geneva, housed on the former premises of an industrial building, MAMCO is Switzerland's mot important museum devoted to contemporary art.
A stroll through the museum's four floors will bring the visitor to view artistic works of the past 50 years through temporary exhibitions or rooms displaying its collections.

MAMCO has, since it's opening in 1994, presented over 450 exhibitions, including important retrospectives (Martin Kippenberger, Bertrand Lavier, Steven Parrino, Jim Shaw, John M Armleder, Franz Erhard Walther, Sylvie Fleury, Tatiana Trouvé, Wade Guyton...), stressing the diversity and dynamism of the international and Swiss artistic scene.

This museum greets you in the following languages: D/F/I/E.
Opening 1994.