INSTITUTION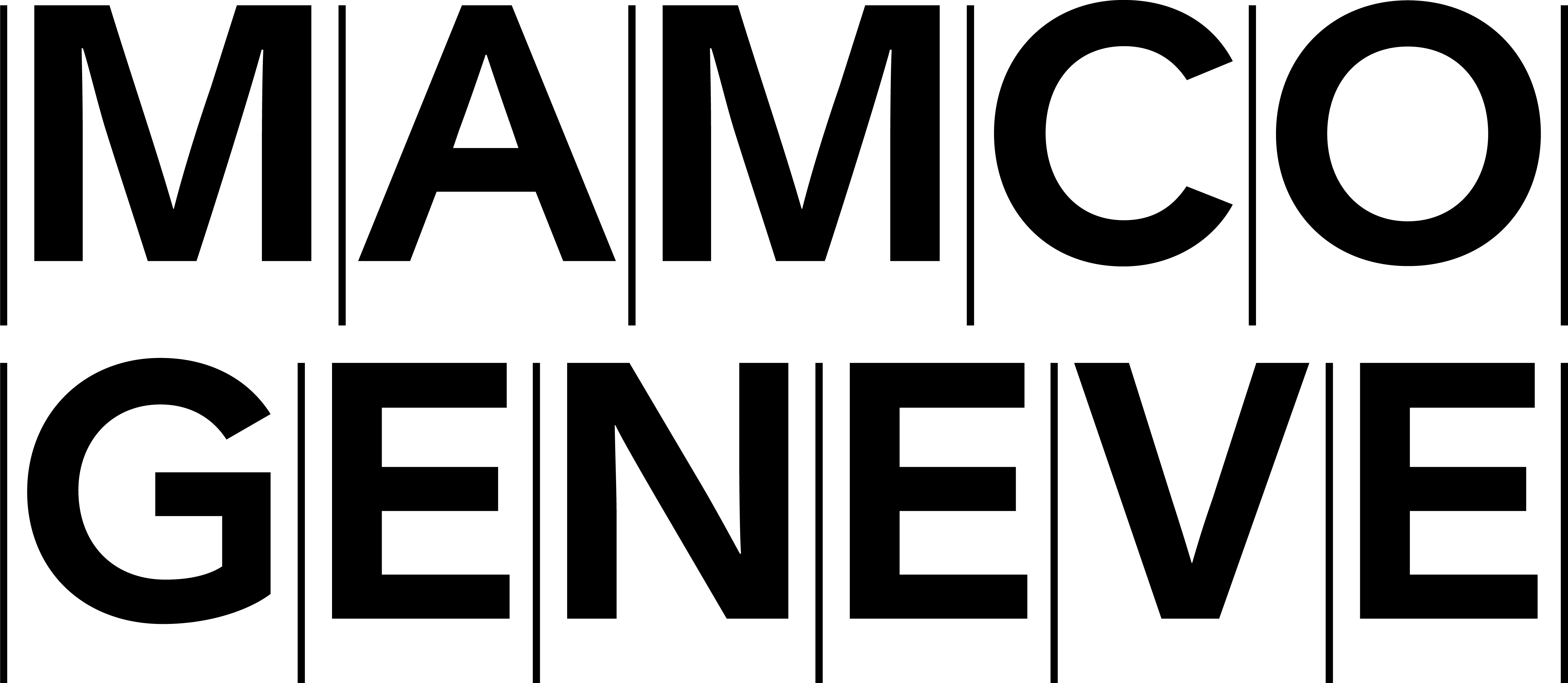 Museum of modern and contemporary art, Geneva
10, rue des Vieux-Grenadiers
1205 Genève
www.mamco.ch info@mamco.ch +41 22 320 61 22 The museum is located in the Plainpalais area, rue des Vieux-Grenadiers 10. By car : Plaine de Plainpalais Parking. By tramway : lines 12, 13, 14, 15 and 17, Rond-Point de Plainpalais station or Place du cirque station. By bus : line 1, École de médecine station.
Open hours
Tuesday from 12:00 to 18:00
Wednesday from 12:00 to 18:00
Thursday from 12:00 to 18:00
Friday from 12:00 to 18:00
Saturday from 11:00 to 18:00
Sunday from 11:00 to 18:00
Entree prices
| | |
| --- | --- |
| 0 CHF | Normal |
| 0 CHF | Offert (le 1er mercredi soir du mois de 18h à 21h, le 1er dimanche du mois ainsi que lors des événements et activités que ce soit pour les adultes ou les enfants) |
| 0 CHF | Réduit (apprentis, enseignants, artistes, retraités, abonnés annuels unireso ; généralisés pendant les périodes de montage) |
| 0 CHF | Gratuit (membres de l'Amamco, jeunes jusqu'à 18 ans, groupes scolaires, étudiants, journalistes, critiques d'art, responsables d'institutions artistiques, chômeurs, bénéficiaires d'une rente AI) |
| 0 CHF | Groupes (par personne, à partir de 10 personnes) |
INSTITUTION NEWS
NEWS / EVENT
Irma Blank
08.10.2019 - 02.02.2020
A passionate reader and a lover of language, Irma Blank (b. 1934), met her Italian husband in her home country of Germany, and moved with him to Sicily. The experience of deracination (both geographical and linguistic) became the foundation of her work. Her discovery that "there is no such thing as the right word" influenced her first abstract series, Eigenschriften ("self-writings") at the end of the 1960s. Rooted in the process of writing itself, the series captures the experience of self-reflection through intense concentration.
This intimate work, sprawling across numerous pages, led to the Trascrizioni, in which she copied the appearance of text rather than its letters, words, and sentences. She transposed the typology of different text blocks, in newspapers or poetry books, in pursuit of her work's central aim to strip words of their meaning and establish a choreography of presence.
Irma Blank considers all her work autobiographical, a form of "universal writing" in which drawing sets language free from meaning. The line empties the word, and creates a form of universal transmission. Color is also intrinsic to her work: "there is always color," she explains, "but there is never coloring." Blue is the quintessential color for her, connected with the sky and hand-writing, expressing both the individual response to the skyscape and self-absorption in the act of writing.
The exhibition connects Blank's first and last series: Global Writings and Gehen. For the latter, the right-handed artist Irma Blank was forced by health problems to learn how to draw with her left hand. The experience led to a rediscovery of line and its dance with the body, through slowed-down choreography. Book Crossings and Global Crossing (from the Global Writings series) delve into letters and texts, specifically "hdjt ljr," the seminal ensemble of letters forming Irma Blank's own invented language.
Like many women of her generation, Irma Blank's work has been overlooked for too long, and is now garnering the attention it deserves.