INSTITUTION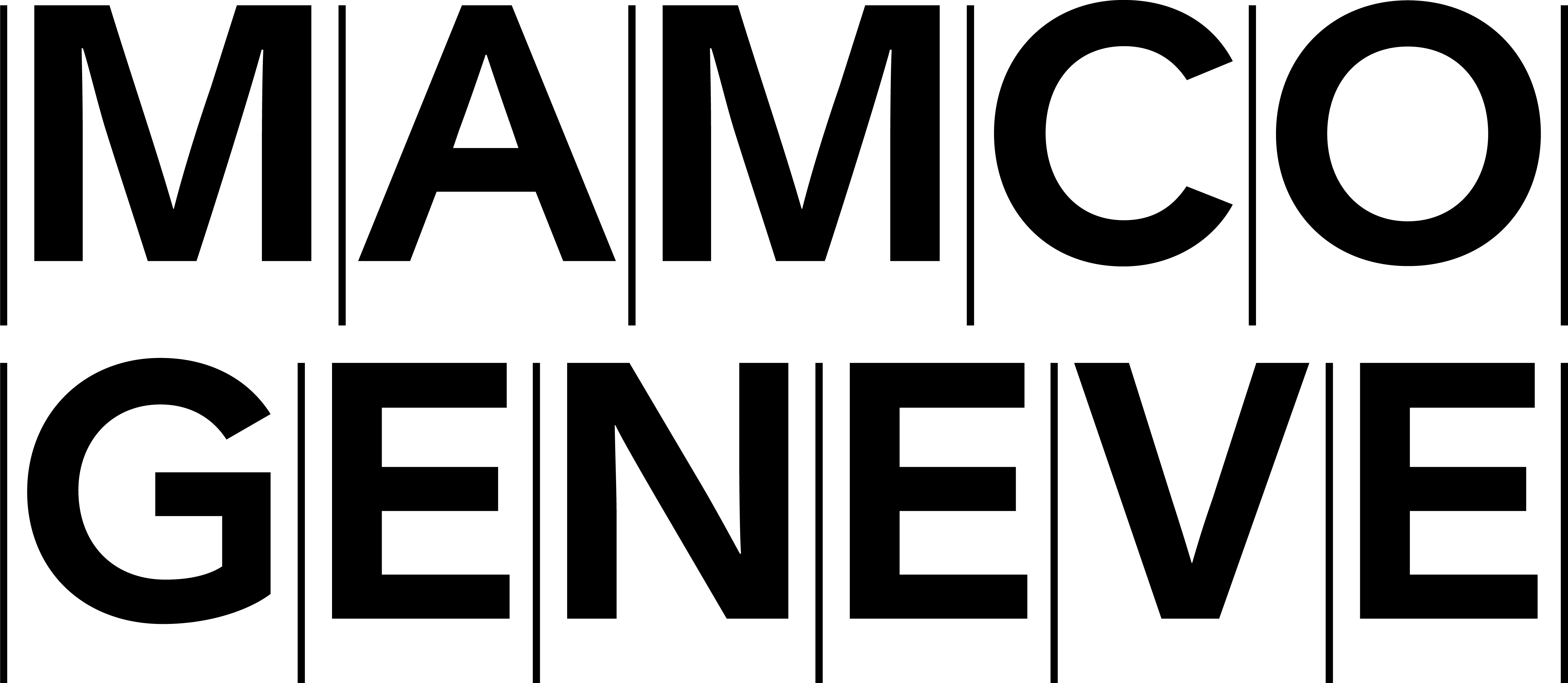 Museum of modern and contemporary art, Geneva
10, rue des Vieux-Grenadiers
1205 Genève
www.mamco.ch info@mamco.ch +41 22 320 61 22 The museum is located in the Plainpalais area, rue des Vieux-Grenadiers 10. By car : Plaine de Plainpalais Parking. By tramway : lines 12, 13, 14, 15 and 17, Rond-Point de Plainpalais station or Place du cirque station. By bus : line 1, École de médecine station.
Open hours
Tuesday from 12:00 to 18:00
Wednesday from 12:00 to 18:00
Thursday from 12:00 to 18:00
Friday from 12:00 to 18:00
Saturday from 11:00 to 18:00
Sunday from 11:00 to 18:00
Entree prices
| | |
| --- | --- |
| 0 CHF | Normal |
| 0 CHF | Offert (le 1er mercredi soir du mois de 18h à 21h, le 1er dimanche du mois ainsi que lors des événements et activités que ce soit pour les adultes ou les enfants) |
| 0 CHF | Réduit (apprentis, enseignants, artistes, retraités, abonnés annuels unireso ; généralisés pendant les périodes de montage) |
| 0 CHF | Gratuit (membres de l'Amamco, jeunes jusqu'à 18 ans, groupes scolaires, étudiants, journalistes, critiques d'art, responsables d'institutions artistiques, chômeurs, bénéficiaires d'une rente AI) |
| 0 CHF | Groupes (par personne, à partir de 10 personnes) |
INSTITUTION NEWS
NEWS / EVENT
Arnulf Rainer
08.10.2019 - 02.02.2020
For some 60 years, Arnulf Rainer (b.1929) has practised "painting in order to quit painting." With roots in Surrealism, Art Informel, even Art Brut, he has developed an oeuvre based on the "overpainting" of existing works: tragic and comical photographic self-portraits, reproductions of the death masks of great men (such as Goethe), pictures (especially by Goya) and prints (the work of Henri Michaux), but also canvases by well-known names, crosses, and cruciform structures. With a frenetic, gestural vocabulary, the Austrian-born artist works in oils, chalk, or pencil, but also with a drypoint stylus, sweeping it across the copper printing plate, gouging the surface and loading it with marks.
In German, these disparate interventions are conveniently grouped under the common term Übermalungen, highlighting the artist's fevered, graphic quality, his colorful, mis-handled materials and the forces at play beneath the visible surface, in the layers beneath—the repository of the meanings generated by art and its viewers.